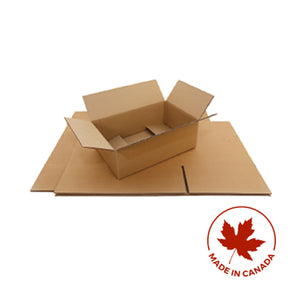 Corrugated Boxes
OVERSIZED ITEM - PICK UP IN STORE OR CALL FOR SHIPPING RATE
Price per 25 pack

A corrugated box is always measured length x width x depth (height)
These are the inside dimensions and are used in determining the proper size of
the box to ensure a good fit for the product.
We can CUSTOM manufacture and print your boxes.
CLICK HERE to check out info on our custom printing!
Proudly Made in Canada